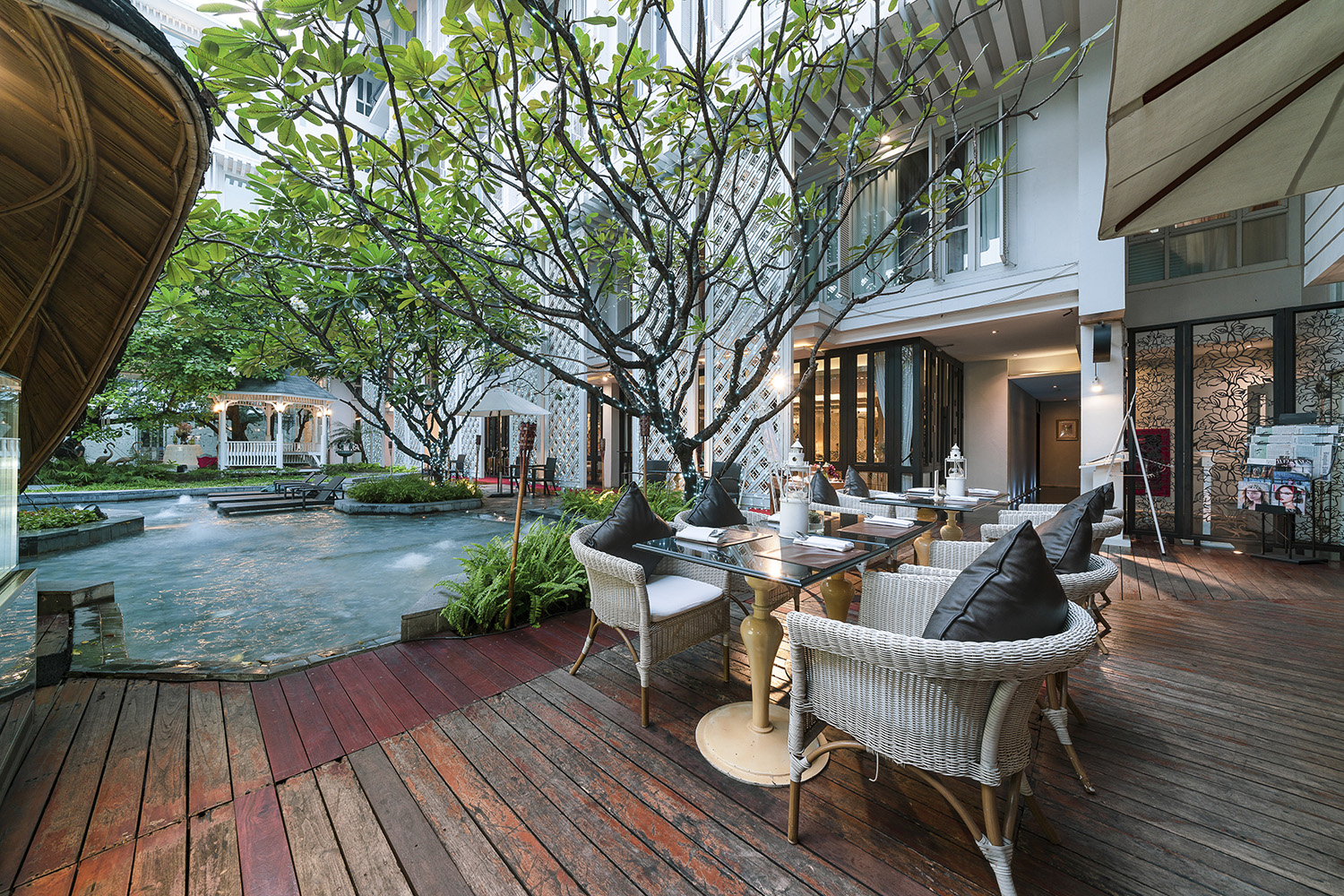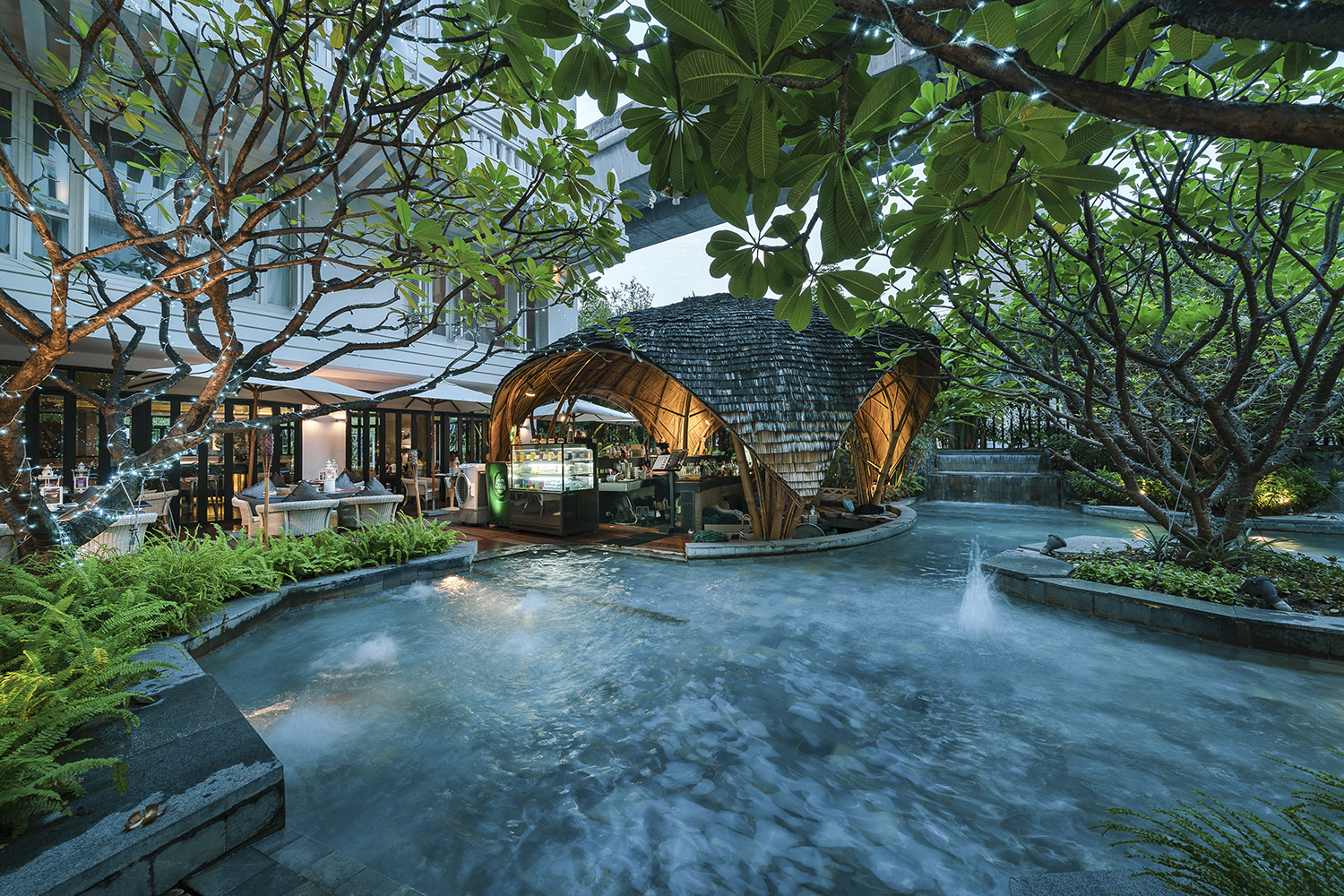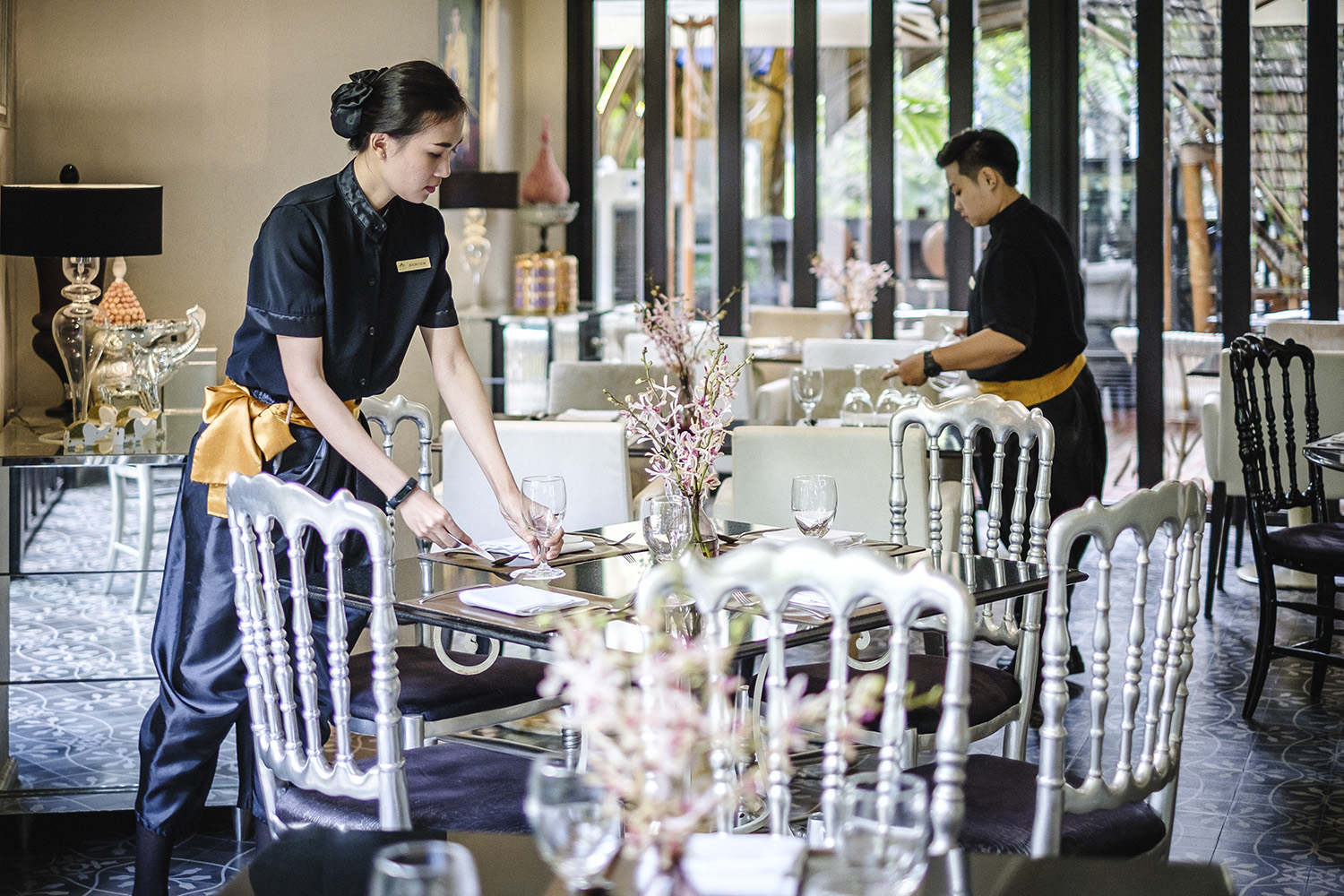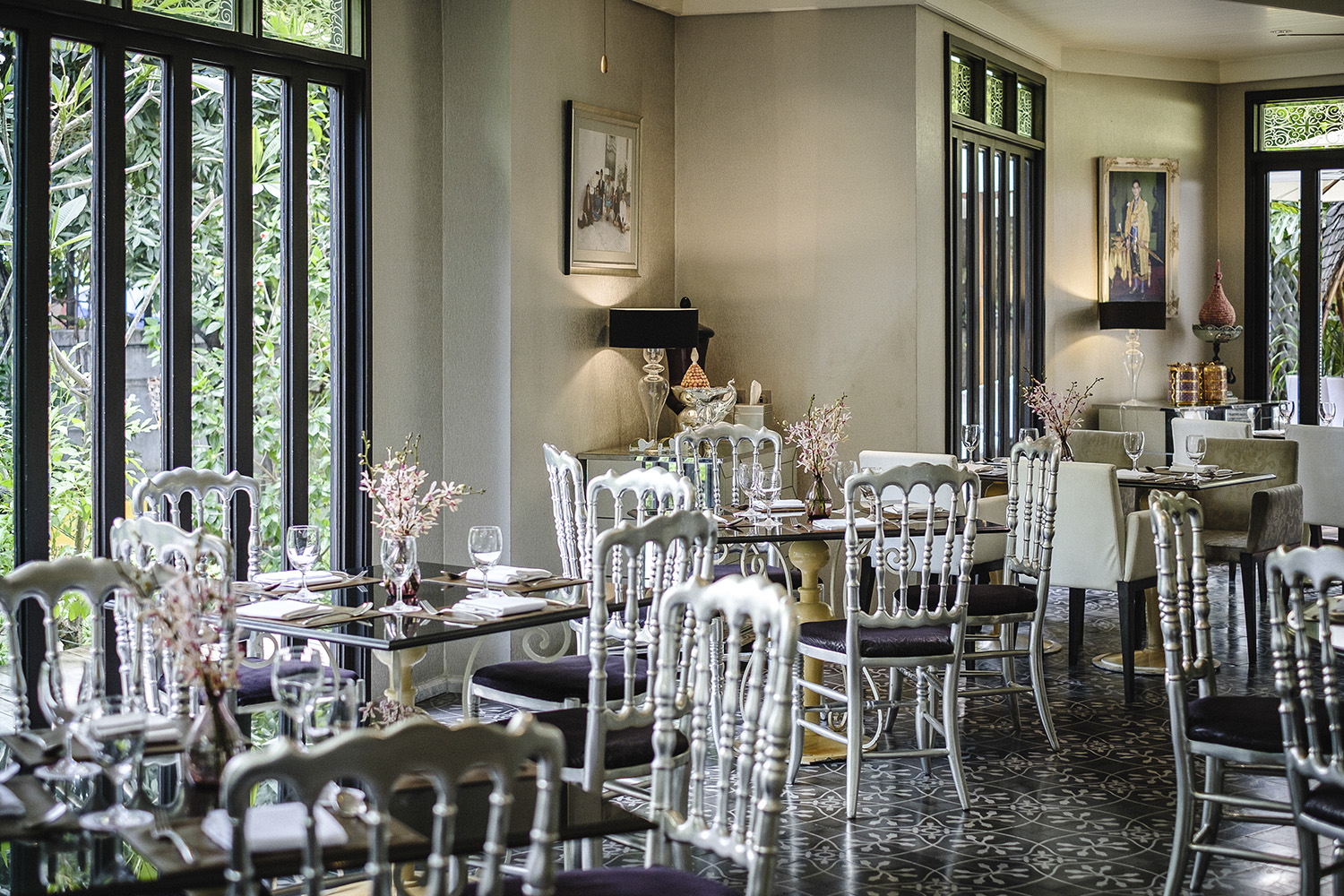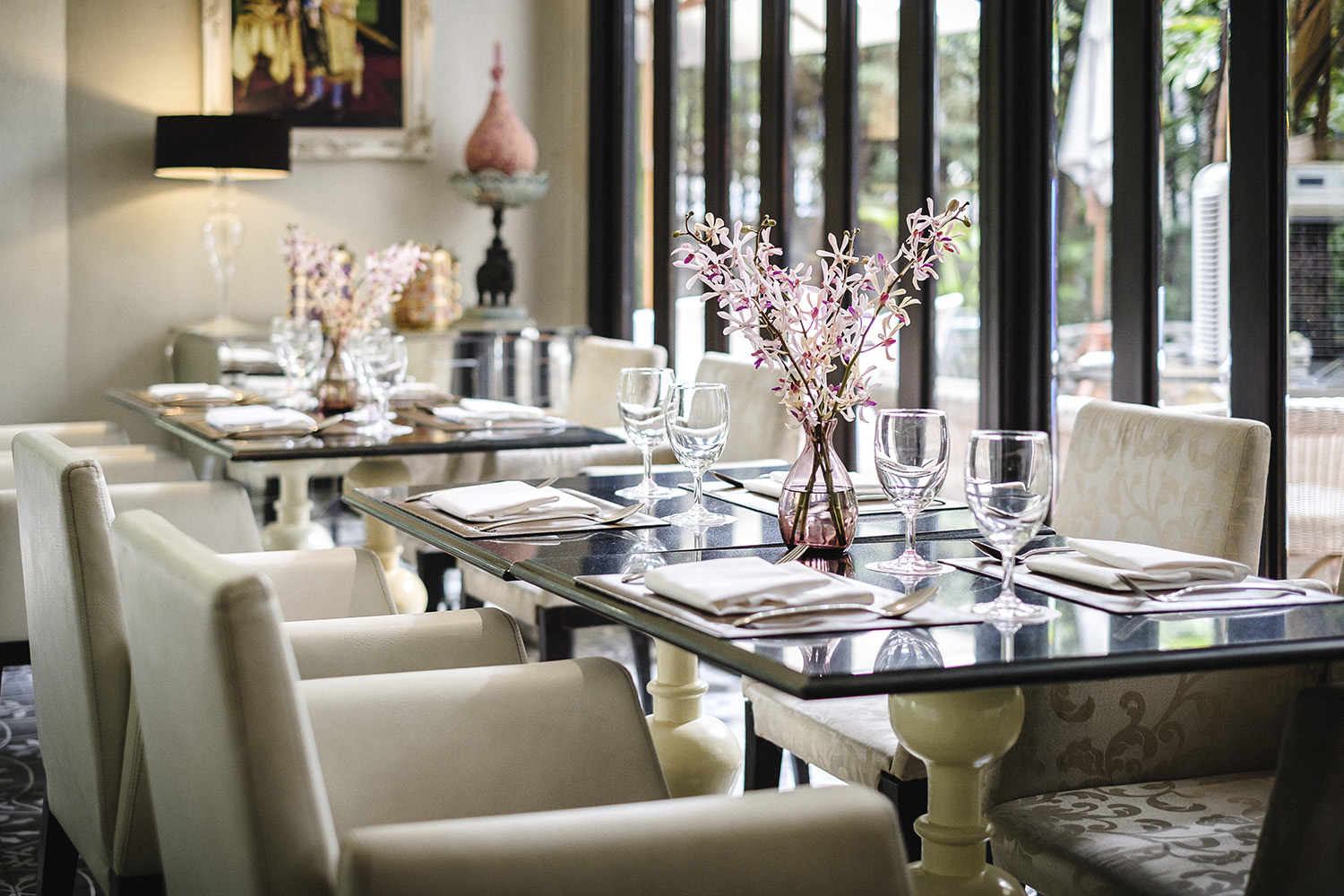 Bar & Restaurant
Totally unique experience The Hua Chang Heritage Hotel is an impressive new building. Beautifully located next to the Chaleumla 56 Bridge, also known as the Hua Chang Bridge, the essence of the hotel is inspired by the New ?Thai Contemporary Style?
Miss Siam
An enchanting culinary story unfolds The charm and romance of legendary Thai cuisine.
Details:
At the Hua Chang Heritage Hotel, guests will never go hungry in the Miss Siam Restaurant. This wonderful dining spot combines contemporary design with a traditional Thai touch. The restaurant's openwork lotus shaped wooden windows and doors, a traditional Thai roof and ceiling, patterned tiles from a bygone age are blended with stylish furniture to create incredible combination of old and new. The all-day Miss Siam Restaurant (named after a lotus flower) offers American breakfast and international cuisines. A well-designed buffet counter has been carefully crafted to provide ultimate convenience for guests. A glass partition separates the buffet counter from the kitchen, allowing guests to see the chefs working their magic to seduce them with their mouthwatering gastronomic delights. Here, guests can also savour authentic traditional Thai cuisines, artfully prepared and cooked by experienced Thai chefs.

Street View 360
Download Menu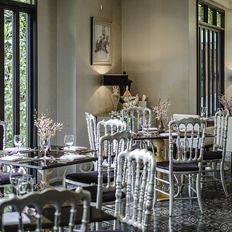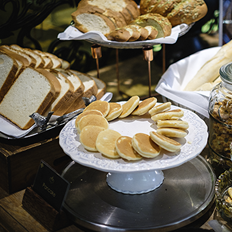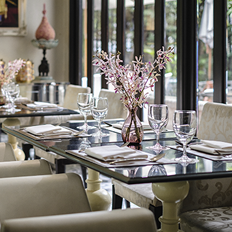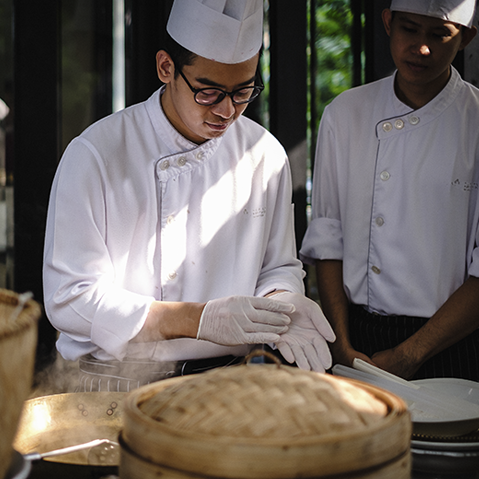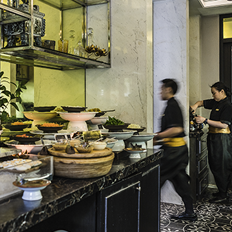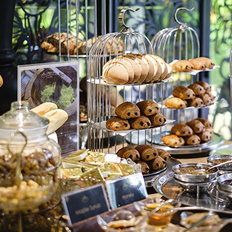 Goob Pool Bar
Details:
On a hot afternoon, why not sit comfortably in the shade at the pool bar and sip a cool drink to beat the heat. The bar is designed to look like an elephant howdah. This traditional-style yet attractive dome-shaped bar made of bamboo, a natural cooling material, also serves a wide-range of refreshing drinks and cocktails to quench your thirst.

Street View 360